Supporting our clients to ride Vietnam's growth wave
Vietnam's 97 million people boasts one of the world's fastest growing economies over the past two decades, averaging ~6.5% GDP growth during this time. With robust foreign direct investment (FDI) flowing into manufacturing and rising incomes creating a surging middle class, opportunities are emerging across sectors.
Azumi knows Vietnam well. We've traveled the country from Hanoi City to the Mekong Delta and all in between, visiting industrial parks and provincial hospitals, traditional retail shops and the country's tallest office buildings. Where you need us to go, we will go to ensure that our recommendations are practical and built from fact-based insight. Our multinational team can work side by side with you to develop your country strategy and implement your plans.
Our Strengths
01. Our in-depth understanding of local contexts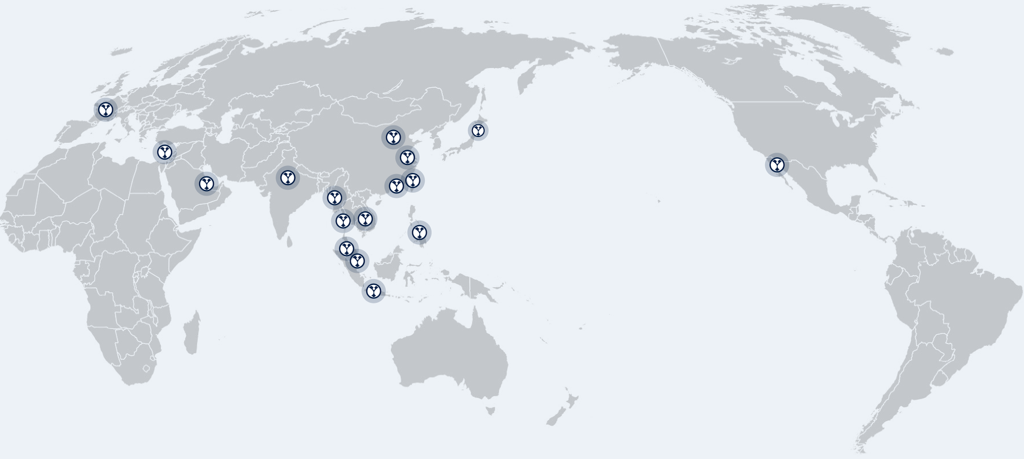 With our own offices across Vietnam, we are on the ground to listen and understand the local context. By not relying on external partners, we are also able to respond flexibly to your needs.
02. Combining unique skillsets to provide thorough and practical analyses
Our professionals hail from a varied range of industries, including major consulting, finance and manufacturing firms. This enables us to uniquely combine the expertise and skillsets of our professionals to form a deep understanding of your business, and to derive the most relevant and practical analyses for you.
03. Ability to provide implementable recommendations
We have gathered unique sources of information and accumulated know-how through managing our portfolio businesses, allowing us to provide highly implementable strategies in our deep understanding of a varied range of consumer sectors.
04. Provision of support for implementation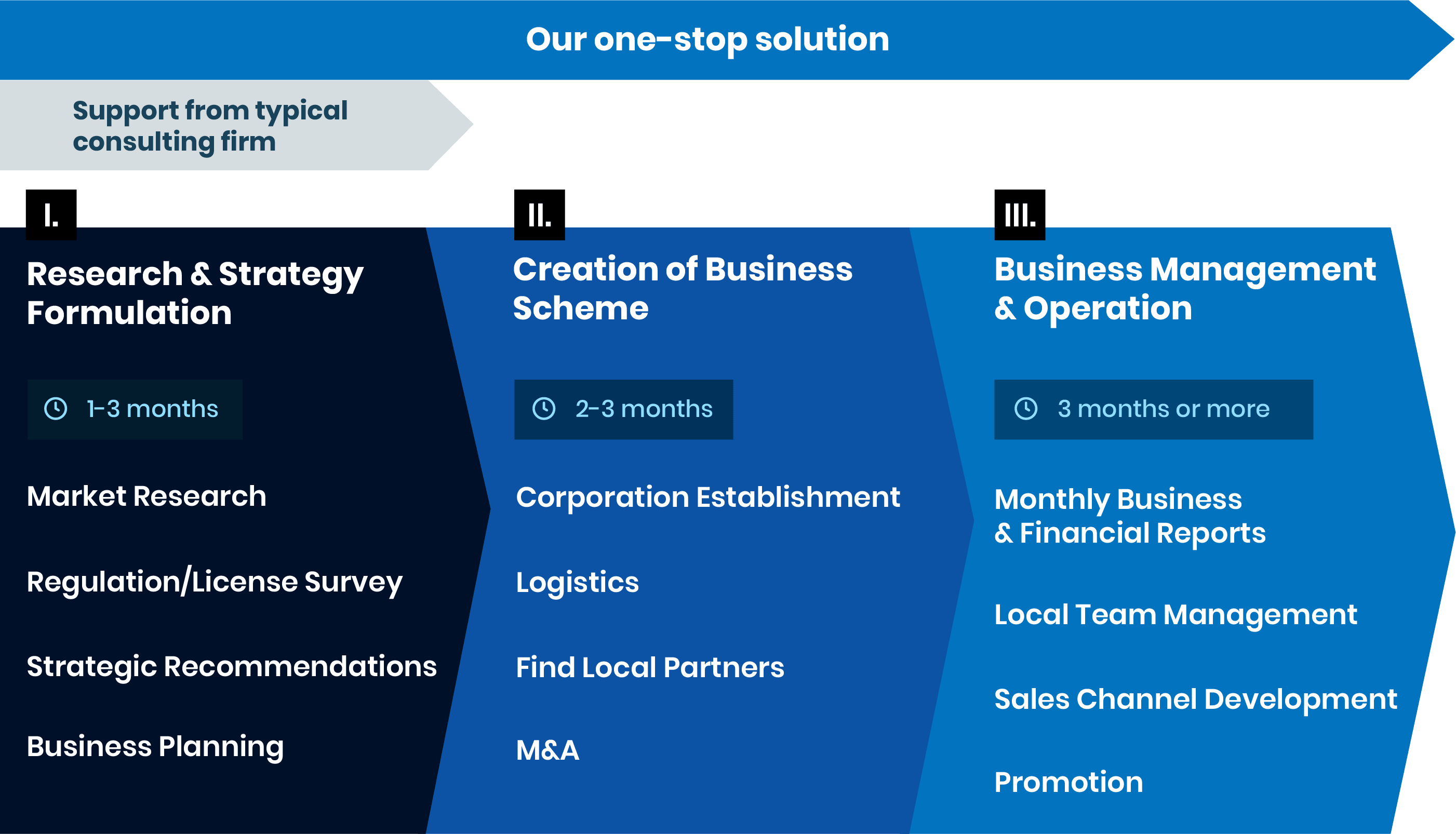 We have helped 50+ businesses across Vietnam launch and manage their businesses in new markets. We do so through building practical strategies based on our expertise in launching successful businesses across different markets, and by providing implementation support and local operational services.